Best Offline Racing Games for Android [Top 6 Games]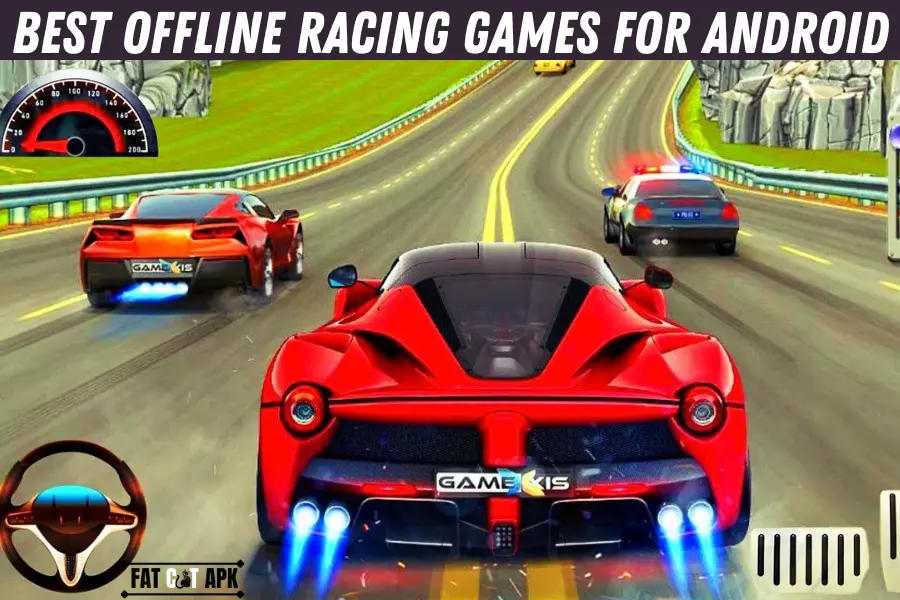 Are you looking for the best offline racing games for your Android device? Tired of searching through endless lists of apps that are more trouble than they're worth? Then read on because we have scoured the Play Store to bring you a list of the best offline racing games for android available. Featuring incredible graphics, realistic physics and intuitive controls, each game in this roundup promises to provide hours of entertainment.
Racing games can provide hours of fun and thrilling entertainment, but sometimes you may need access to an online network. Having a list of the best offline racing games for Android can help make sure you never get bored.
Racing games on Android are a dime a dozen, but finding your device's best offline racing games can be pretty tricky. Whether you're looking for simple arcade-style fun or complex simulations, there are plenty of great options for Android users. From console classics to new experiences, we've compiled a list of Android's best offline racing games that you can play today.
Top Picks of Offline Racing Games
Android phones have become an essential part of our lives and can do much more than make calls and browse the web. With so many awesome offline racing games available on Android, it can take time to pick the best. Here's our list of the best offline racing games for Android so you can get started right away.
Asphalt 8 Airborne
This game has been around since 2013 and offers stunning visuals and intense races with over 220 unique cars from Ferrari, Lamborghini, Aston Martin, Mercedes-Benz and more. The game also features nine different locations to race in around the world. It has incredible realistic effects, such as nitro boosts and anti-gravity jumps, making it an exciting experience that players will remember soon.
Real Racing 3
Real Racing 3 offers an incredibly realistic racing experience with stunning visuals and a wide range of cars to choose from. With its extensive career mode, time trials, and multiplayer features, this game will keep you entertained for hours.
Asphalt 9 Legends
Asphalt 9 Legends offers stunning visuals, realistic physics, and many customization options that add to its appeal. Players can choose from over 50 cars and customize them with unique designs before taking them out onto the race track. The game also features some fantastic tracks in locations worldwide; from deserts to snow-covered mountain roads, players will always enjoy this title. You don't need an internet connection since it's an offline game!
CSR Racing 2
If you're an Android gamer who loves the thrill of racing against opponents online or offline, then you won't want to miss out on CSR Racing 2. This highly-rated mobile game has been praised for its stunning graphics, smooth racing performance and significant sound effects that immerse players in the race. It also features a wide range of cars, from classic models to modern supercars and a great selection of tracks, giving gamers plenty of challenge and variety.
One feature that makes CSR Racing 2 stand out is the customizable options it offers players. The in-game currency can be used to upgrade your car with better parts, allowing you to gain an edge over opponents while competing in both single-player and multiplayer races. You can also unlock new cars by winning tournaments or completing special events throughout the season.
Need for Speed No Limits
Need for Speed No Limits is one of the top contenders in this category of Best Offline Racing Games for Android. Developed by Firemonkeys Studios and published by Electronic Arts, Need for Speed No Limits offers gamers a thrilling ride on their mobile device. It features spectacular graphics with realistic details and a variety of customization options that make it stand out from its competitors.
Need for Speed No Limits provides an immersive experience with incredible sound design and groundbreaking visuals. Players can customize their cars with tires, rims, hoods, spoilers, body kits, and more to create their unique style before racing against other players or AI opponents in competitive online modes or side missions. The game also has daily events that offer rewards such as money or premium upgrades, allowing players to upgrade their cars even more quickly.
Dr. Driving 2
Dr. Driving 2 is packed with intense levels and plenty of challenges that will keep you engaged for hours. With realistic graphics and sound effects, this game will make you feel like you're in the race! You can choose from several cars, customize them with paint jobs, and even upgrade your engine to get a competitive edge over other racers. Not only that, but Dr Driving two also features regular events where you have to complete different tasks, such as time trials or drifting competitions, to earn rewards. Plus, the game has an easy-to-use control system, so anyone can get into it quickly without having any prior experience in racing games.
Features of Offline Racing Games
Offline racing games offer an immersive experience that allows gamers to enjoy their favourite races without needing an internet connection. If you are looking for a great racing game to play on your Android device, then here are the must-have features for any top offline game for android:
Graphics/Animation
The best offline racing games for Android feature stunning graphics and amazing animation that make them truly immersive experiences. From realistic car physics to some intense stunts, these titles will keep you entertained while allowing you to enjoy all the thrills of being behind the wheel without ever leaving your home. Whether it's rally racing or demolition derbies, there's something here for every player who likes their action on four wheels.
Gameplay Mechanics
With realistic gameplay mechanics, these games provide hours of entertainment and plenty of challenge. With stunning graphics and intense aerial stunts, this game offers intuitive controls and customizable options that will put you behind the wheel of some fantastic cars.
Variety of Vehicles/Tracks
From classic cars to exciting new vehicles and various tracks across the globe, plenty of great options are available to suit all tastes. You can also customize your vehicle in multiple ways – from performance upgrades to cosmetic alterations – giving you the perfect ride for each race.
Advantages of Offline Play
Best Offline racing games for Android phones and tablets have become increasingly popular recently. With easy-to-use, intuitive controls and stunning graphics, these apps provide an exciting gaming experience wherever you are. But what makes them even better is that they can be played without a data connection or WiFi connection – so you can get your fill of fast-paced car racing action anytime, anywhere!
No Internet Connection Required
You don't need to be connected to the internet to enjoy a good racing game, as many titles allow gamers to race against opponents without an internet connection.
These games offer immersive experiences with great graphics and smooth gameplay. Players can customize their vehicles, race against AI opponents or challenge friends in one-on-one races. Many of these titles also feature various modes, such as time trial and drift mode, offering players hours of exciting entertainment.
Save Data/Battery Usage
Android racing games offer players an exciting experience, allowing them to drive, race and compete against others in thrilling competitions. But when you don't have access to a good internet connection or want to save your data while still enjoying an awesome offline racing game on your Android device, these games will help you enjoy racing without a fully charged Android device.
Disadvantages of Offline Play
Unfortunately, playing these games offline does come with some disadvantages:
Conclusion: Best Offline Racing Games for Android
The best offline racing games for Android are an excellent way to spend time and get the adrenaline pumping. With a wide variety of features and themes, these games can offer a unique experience for each player. Whether you're looking for realistic graphics, classic arcade-style gameplay, or an entertaining story, there is something out there for everyone. The list above should be a good starting point for anyone interested in exploring the world of offline racing games on Android devices.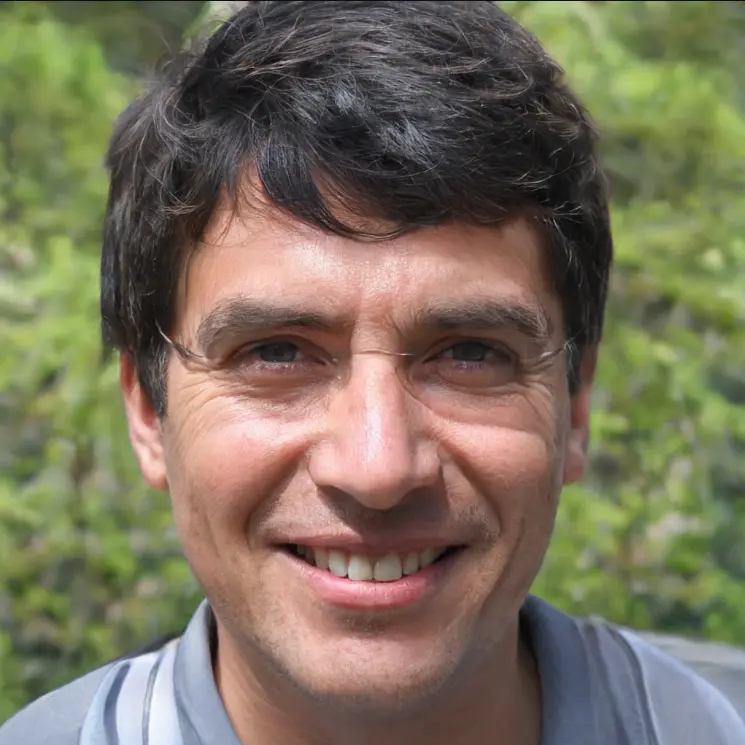 Written by
Dariusz Kwasny
I'm Dariusz Kwasny, Who is a passionate gamer and tech enthusiast dedicated to bringing you the latest mod versions of games and premium apps. My love for technology and gaming has inspired me to provide free access to enhanced gaming experiences for all. Join me in exploring the world of modded games and premium apps to unlock new possibilities in your digital adventures.