Can I Delete APK Files on My Android in 2023?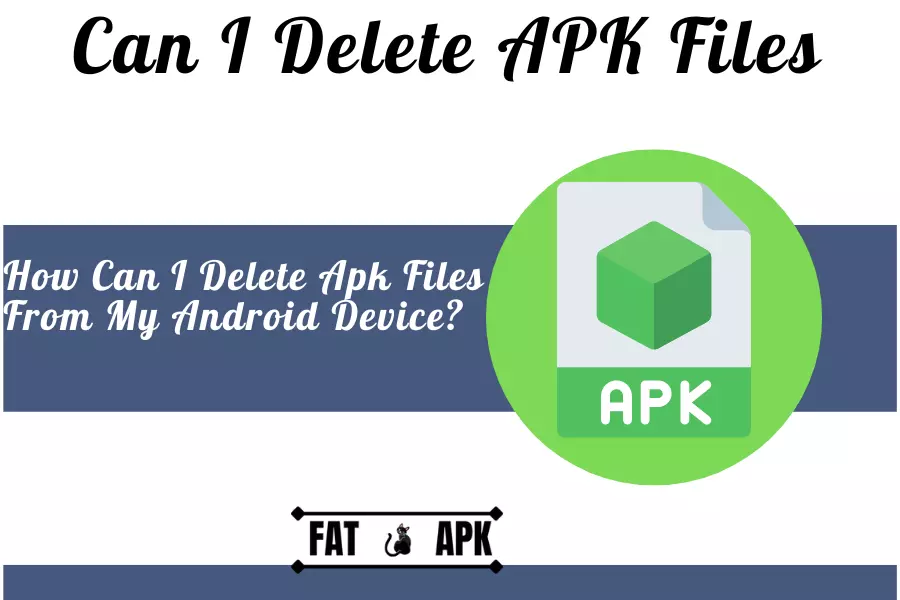 Android phones are a popular choice for many people, providing users access to many apps and games. But what happens when you're no longer using an app or game? Can I delete APK files from your phone? In this article, we'll explore the answer to this question, looking at why you might want to delete APK files and how to remove them safely. We'll also discuss why it may be better to keep specific files in some cases. It's important to note that only manually installed APKs can be deleted. System pre-installed apps cannot be removed from the device unless you root your phone or tablet.
Deleting an APK file will not cause any harm or damage to your device. Open up your device's File Manager application and locate the folder where all your downloaded apps are stored. Select the APK file you want to delete and hit "Uninstall" or "Delete". Once done, the app should be removed entirely from your device's storage and application manager list.
What Are APK Files?
APK stands for Android Package Kit, and they are the primary format used when downloading apps from the Google Play Store. These files represent packages of resources, code, and other information used to install an application on your Android device. As such, APK files have become increasingly popular among mobile app developers.
APK files can be found in the Google Play Store and third-party websites that offer alternative download sources for applications. It is important to note that these third-party websites may contain malicious software bundled with legitimate APK files. Therefore, it is essential to remain vigilant when downloading content from unknown sources.
How can I delete APK files from my Android device?
Regarding Android devices, it is sometimes necessary to delete APK files, and you wondering Can I Delete APK Files. Deleting these files can be particularly useful if you want to free up space on your device or eliminate an old application you no longer need. The steps below will show you exactly how to do this in just a few simple steps.
The first step is to open the Settings menu on your Android device and select Applications or App Manager. You should then see a list of all the apps installed on your device and their associated APK files. Just hold the press button on the application; after some time, you will see a uninstall option on the screen press it, and the APK file will be uninstalled.
How to delete an APK file quickly?
When it comes to deleting APK files, the process is relatively straightforward. To start:
Open your file manager and navigate where the APK file is stored.
Tap on the file and select "Delete" from the options.
Confirm that you want to delete the file by tapping "OK" or "Yes" if prompted by a warning message. This will remove the APK from your device, freeing up storage space in the process.
What happens if we delete APK files?
When an APK file is downloaded directly onto an Android device (e.g., through a web browser), deleting it will mean that the application associated with the file won't be installed anymore. However, when an APK is downloaded from another application or a third-party source, deleting it may not affect the installation process since there may be other copies of it stored in those locations.
Where are APK files stored on Android?
Most of them will be in the "Download" folder or the internal storage directory subdirectories. It is also possible for some apps to store their APKs in other areas, such as SD cards or USB drives connected through OTG cables. So it pays to look around before deleting any from your device!
How do I remove APK files from Google Drive?
If your device is connected to Google Drive, you may wonder how to delete APKs from the cloud storage service. Removing unwanted APK files can save time and space when managing your Google Drive data.
Deleting an APK file from your Google Drive is a straightforward process. All you need to do is locate the file in question, select it and click on the "Trash" icon at the top of the page. This will remove it from your primary drive but keep a copy securely stored in case you need it again. You can then check your trash folder for any remaining APKs deleted in error and restore them if necessary.
Benefits of Deleting APKs
Users can make more storage space available on their devices. This can be especially useful if an APK is more than 25MB.
By deleting older versions of an app's APK file, users can prevent compatibility issues if they need to reinstall the app.
This also helps keep your device organized and clutter-free, as you no longer need to store multiple versions of the same application on your mobile device.
Risks of Deleting APKs
When an app is downloaded from the Google Play Store or another official source, an APK file will be downloaded to install it on your device. This file stores information for that specific application, such as its settings and data. Deleting this file will remove all of this information from your phone, which means that when the app is opened again, it will need to re-download any necessary data and reset all associated settings.
Conclusion
Can I Delete APK Files? The short answer is yes – you can delete APK files from your device if you no longer need them. However, it's important to remember that deleting an APK file will also remove any associated data from your device, including settings, save data, and customizations. It is also a good idea to back up your data APK files before deleting them in case you need to reinstall them later. Be aware that some apps, especially system-level ones, cannot be removed.